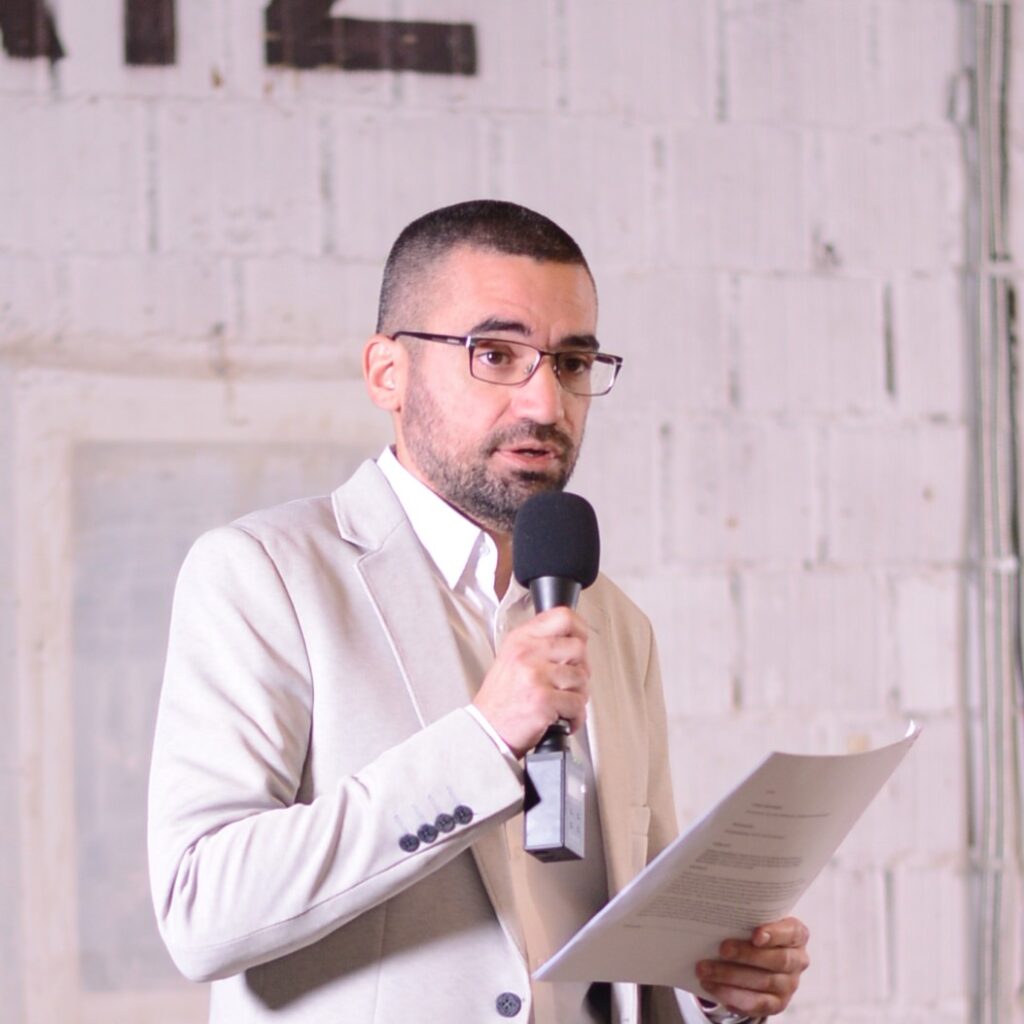 Ljubisa Bojic, PhD
Research Fellow/Coordinator

University of Belgrade
Institute for Philosophy and Social Theory
Digital Society Lab

futures studies, communication science, social psychology
CV Short Bio E-mail Institute Lab Emerge LinkedIn Long Bio
News / Upcoming
1 May – 30 Jun 2023
Fellow at the Institute for Human Sciences invited as a distinguished guest by the Collegium of IWM—Vienna, Austria.
Link >
17-19 April 2023
TWin of Online Social Networks Project Meeting, Horizon Europe Framework—Amsterdam, Netherlands.
29 Mar 2023
Invited lecture on Extensive Use of Metaverse Technology: Impact on Identity, VR Bullying, Migration, and Ethnicity at the Meeting of COST Action CA18115—Belgrade, Serbia.
Link >
17 Feb 2023
Invited guest at the pre-launch of "The Tech Industry's Guide towards Social Responsibility," created as part of the Sockets Horizon project: Societal Engagement With Key Enabling Technologies—Milan, Italy.
Link >
2 Feb 2023
Invited lecture: The Impact of Emerging Technologies on Our Future: Exploring the Metaverse, GPT-3, Recommender Algorithms, and More—2b Ahead ThinkTank—Leipzig, Germany.
Link >
22 Jan 2023
Ljubisa Bojic is interviewed by PsyPost about his research in the article "Individuals with dark personality traits are less oriented towards long-term mating strategies"—PsyPost
Read now >
16 Jan 2023
Ljubisa Bojic is interviewed by Radio Free Europe about the societal impact of the recently released ChatGPT in the article titled "There are 'no easy solutions' for artificial intelligence in the Balkans either."—Radio Free Europe
Read now >
6 Jan 2023
Ljubisa Bojic talks to Radio Free Europe about his role in a Serbian government work group for ethical AI. The article was titled "Artificial intelligence 'ignores' security services in Serbia"—Radio Free Europe
Read now >
18 Dec 2022 > Initiator and signee of the Belgrade Digital Freedom Pledge together with other international stakeholders. The official signing ceremony, which was organized in Dorcol Platz, Belgrade, Serbia as part of the EMERGE 2022 conference, was addressed by Teresa Ribeiro, the OSCE Representative on Freedom of the Media; Jan Braathu, Head of the OSCE Mission to Serbia; and Brankica Jankovic, the Commissioner for Protection of Equality, Republic of Serbia
Watch the signing ceremony > The Pledge >
17 Dec 2022 > Author, AI-Generated Art Exhibition (N.eon Gallery)Is a Swarm of Bees Happy? Should We Create a Future for Humans or Machines?
[Website, Artworks, Catalogue]
16-18 Dec 2022 > Moderator, Discussant and Chair of the Scientific Committee at EMERGE 2022: Forum on the Future of AI Driven Humanity & International Conference
[Website, Program, Book of Abstracts, Watch Panel, Photos, Videos]
24-25 Nov 2022 > Discussant at Conference "Designed Society> AI and Freedom of Expression"
Link >
18 Nov 2022 > DSC Europe 22 Lecture – "From Ethics to Law in the Metaverse: Recommender Systems as Common Good"
Link >
17 Nov 2022 > DSC Europe 22 Moderator at Breakout Session "Digital Society Lab – Big Data Methods in Social Sciences"
Link >
14 Nov 2022 > Interview About the Metaverse at the Croatian Radio Television
Link >
8 Nov 2022 > Lecture on the Data Highway for Social Scientists at the Open Society Foundations Serbia Consultation Meeting
Link >
12 Oct 2022 > Published Article – "Metaverse Through the Prism of Power and Addiction: What Will Happen When the Virtual World Becomes More Attractive Than Reality?"
Link >
Research Interests
big data analytics, echo chambers, recommender algorithms, psychometrics, artificial intelligence, media addiction, misinformation, negative news, social polarization, digital footprints, neuromarketing, impact of emerging technologies including metaverse, 5G and blockchain, algorithms as public good, virtual identity as human right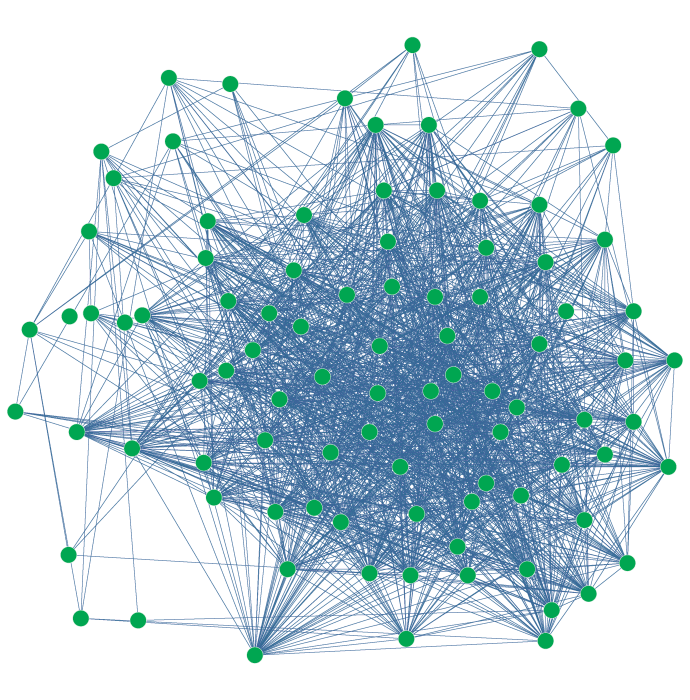 Bojic's early inquiries detect light and mild addictions, which he considers as important in shaping contemporary society. Bojic focuses on AI powered recommender algorithms, as more effective than mass media in provoking addictions and social polarizations. That's why recommender algorithms are labeled as the most impactful social force and means by which AI affects more than half of the world population.

Bojic's long-term project is establishing the Media Reality Index to quantify emotions expressed by media and citizens online. The goal is addressing inadequate representation of social reality (negative news).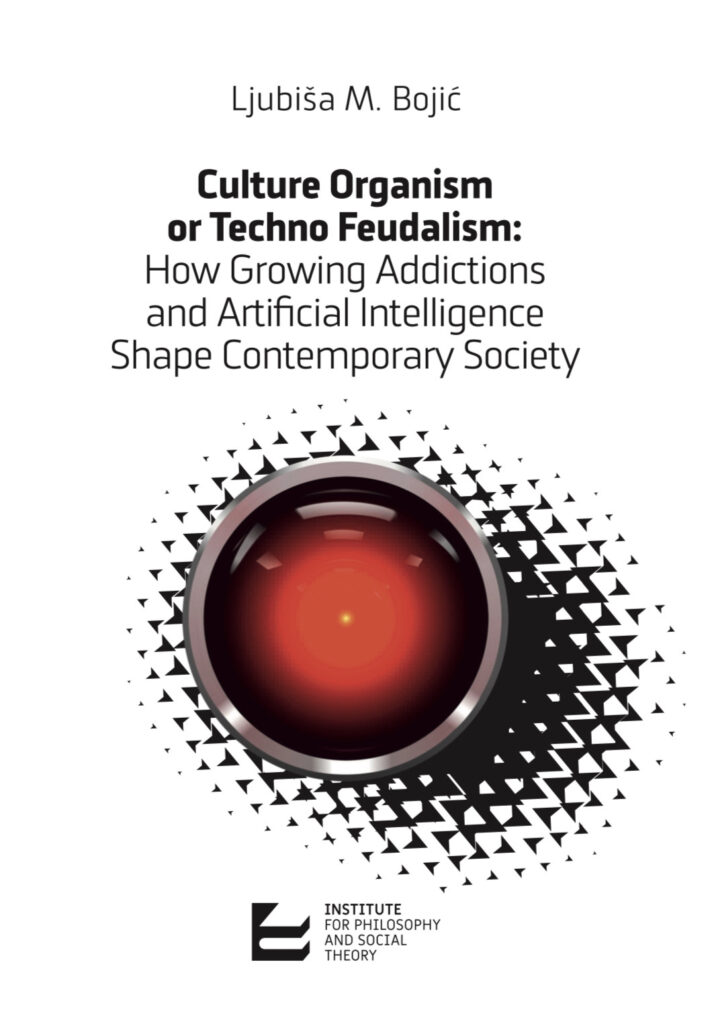 About the book
Culture Organism labels AI recommender algorithms as the most influential social force at present, that should be declared public good. The tech driven society is introduced as the Culture Organism, while the most significant social challenge is repression of the individual by the corrupt social agents. Analysis of light and mild addictions is presented, which is put into a wider context, identifying the outcomes as social polarizations, appearance of echo chambers, spread of misinformation, rise of populist leaders and decreased democratic capacity. Nature of media is examined in the context of addiction intensity to conclude that new media, such as smartphones, are more addictive than the older media, because they have more reality mimicking features. AI recommender algorithms have a similar role as the mass media. The difference is that the algorithms, which are used by social networking sites and various online apps, are more successful in prolonging time online users spend in front of their screens.
Bojic, L. (2022). Culture Organism or Techno-Feudalism: How Growing Addictions and Artificial Intelligence Shape Contemporary Society. Belgrade: Institute for Philosophy and Social Theory.
Digital Society Talks
The impact of AI to the future of societies
Milan Gospic, Microsoft
Ljubisa Bojic, IFDT
Aleksandra Drecun, Intersection
Selected publications