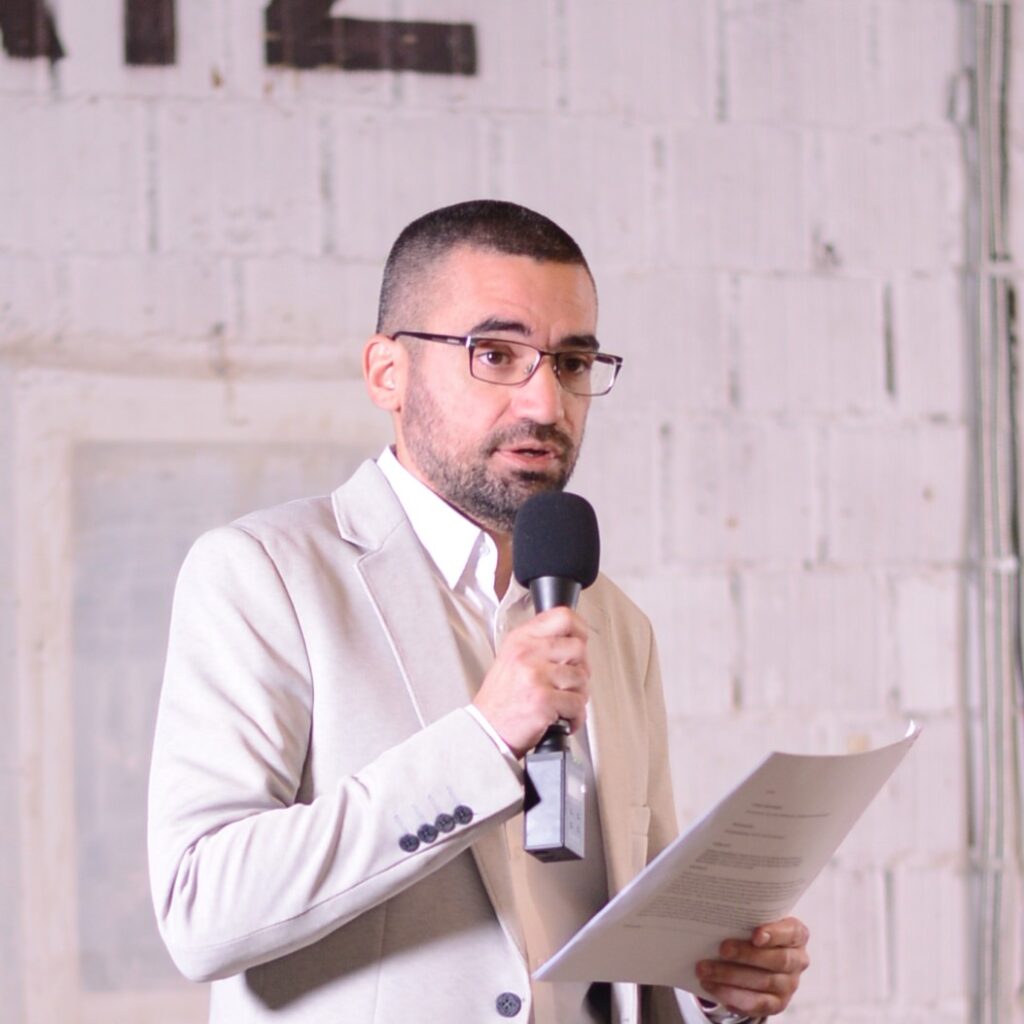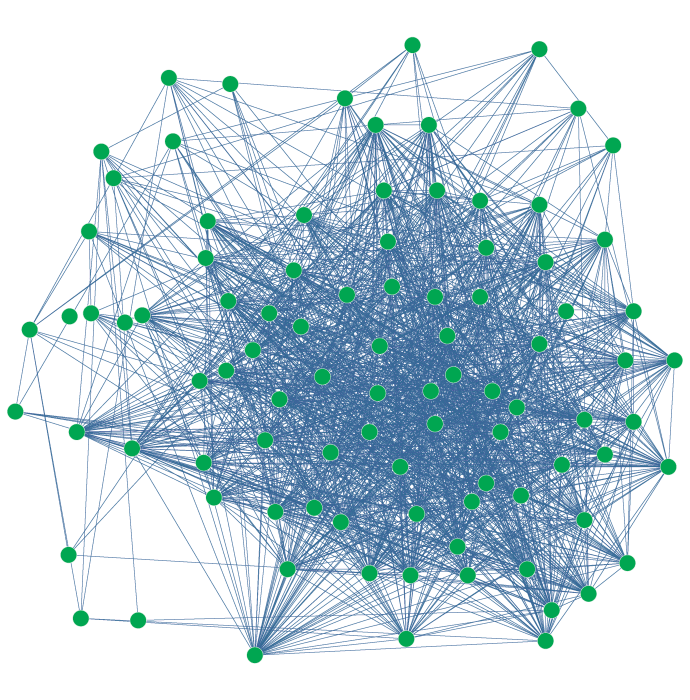 Research Interests
big data analytics, echo chambers, recommender algorithms, psychometrics, artificial intelligence, media addiction, misinformation, negative news, social polarization, digital footprints, neuromarketing, impact of emerging technologies including metaverse, 5G and blockchain, algorithms as public good, virtual identity as human right
Bojic's early inquiries detect light and mild addictions, which he considers as important in shaping contemporary society. Bojic focuses on recommender algorithms, as more effective than mass media in provoking addictions and social polarizations. That's why recommender algorithms are labeled as the most impactful social force and means by which AI affects more than half of the world population. This points towards defining recommender algorithms as social good and virtual identity as human right. In his book, Bojic coined the term Culture Organism for society led by technology, while he argues that the greatest challenge is repression of individuals by social agents (media, governments…). Bojic's long-term project is establishing the Media Reality Index to quantify emotions expressed by media and citizens online. The goal is addressing inadequate representation of social reality (negative news).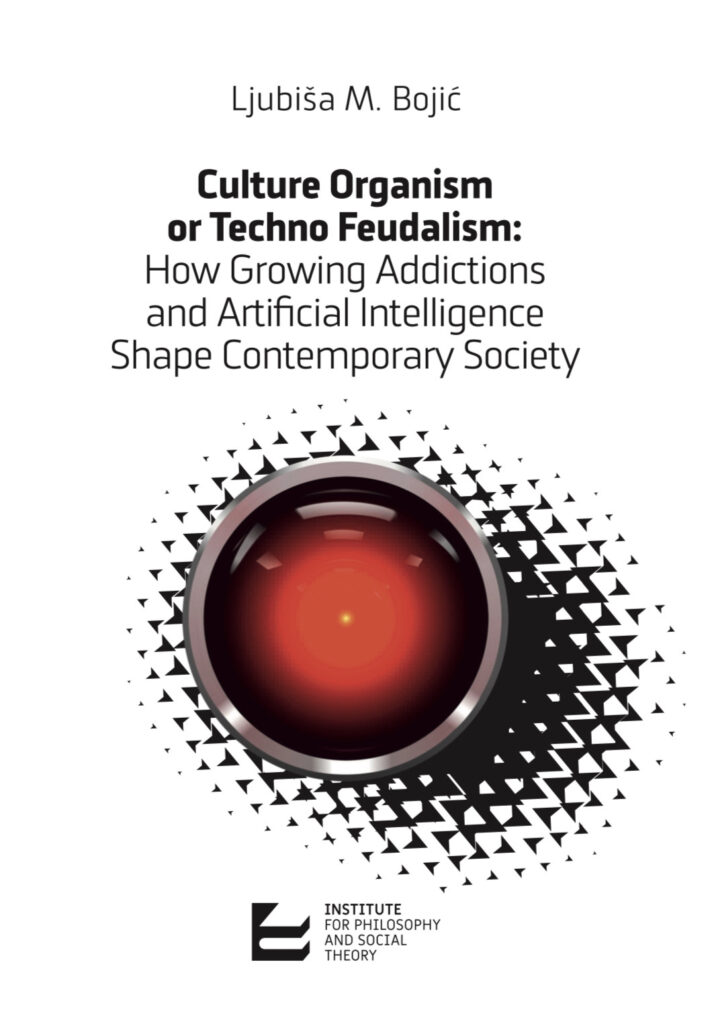 About the book
Culture Organism labels AI recommender algorithms as the most influential social force at present, that should be declared public good. The tech driven society is introduced as the Culture Organism, while the most significant social challenge is repression of the individual by the corrupt social agents. Analysis of light and mild addictions is presented, which is put into a wider context, identifying the outcomes as social polarizations, appearance of echo chambers, spread of misinformation, rise of populist leaders and decreased democratic capacity. Nature of media is examined in the context of addiction intensity to conclude that new media, such as smartphones, are more addictive than the older media, because they have more reality mimicking features. AI recommender algorithms have a similar role as the mass media. The difference is that the algorithms, which are used by social networking sites and various online apps, are more successful in prolonging time online users spend in front of their screens.
Digital Society Talks
The impact of AI to the future of societies
Milan Gospic, Microsoft
Ljubisa Bojic, IFDT
Aleksandra Drecun, Intersection
Selected publications
Bojic, L. (2022). Culture Organism or Techno-Feudalism: How Growing Addictions and Artificial Intelligence Shape Contemporary Society. Belgrade: Institute for Philosophy and Social Theory.
Bojic, L., Nikolic, N. & Tucakovic L. (2022). Wars of Echo Chambers: Analysis of Covid-19 Echo Chambers in Serbia. Communications: The European Journal of Communication Research, 48(2).
Tucaković, L., Bojić, L., & Nikolić, N. (2022). The Battle between Light and Dark Side of Personality: How Light and Dark Personality Traits Predict Mating Strategies in the Online Context. Interpersona: An International Journal on Personal Relationships.
Bojic, L. (2021). How Media Directly Impact Society: A Psychometric Analysis of Leading Twitter News Profiles and their Followers in Serbia. In Romina Surugiu, Adriana Stefanel, Nicoleta Apostol (eds.), 30 Years of Higher Education in Journalism and Communication in Eastern Europe, Bucharest: Tritonic, pp. 483-504.
Bojic, L., Zaric M. & Zikic, S. (2021). Worrying impact of artificial intelligence and big data through the prism of recommender systems. Etnoantropološki problemi, 16(3), 935-957.
Bojic, L., Tucakovic L. & Nikolic, N. (2021). Neuromarketing unmasked: a review of current state in the field. Ekonomika preduzeća, 70(7-8).
Tucakovic, L. & Bojic, L. (2021). Computer-based personality judgments from digital footprints: theoretical considerations and practical implications in politics. Srpska politička misao, 74(4).
Nikolic, N., Bojic, L. & Jevtovic, A. (2021). What makes millennials blow the whistle? From cultural to socio-psychological perspectives on whistleblowers. Sociološki pregled, 55(4), 1674-1695.
Bojic, L., Djukanovic, D., & Nikolic, N. (2021). 5G as geopolitical power struggle: The new neutral approach of balance and safety in technology controlled world explained through a case study of Serbia. NBP. Nauka, bezbednost, policija, 26(3).
Bojic, L., Zejnulahovic, D. & Jankovic, M. (2021). Techno-feudalism illustrated by Trump's Twitter suspension and Australia vs. Google and Facebook dispute. Sociološki pregled, 55(2), 538-561.
Pavlovic, M. & Bojic, L. (2020). Political marketing and strategies of digital illusions – examples from Venezuela and Brazil. Sociološki pregled, 54(4), 1391-1414.
Bojic, L. & Pavlovic, M. (2020). Media use and happines in Serba. Srpska politička misao, 70(4), 45-59.
Arsic, B, Bojic, L., Milentijevic, I., Spalevic, P., Rancic, D. (2018). Symbols: Software for Social Network Analysis. The Facta Universitatis, Series: Automatic Control and Robotics, 17(3):205-222.
Bojic, L. (2018). Media addicts in Serbia: problem dimensions and possible solutions. Teme, 42(2):681-693.
Ljubisa Bojic Website © 2022 is licensed under CC BY 4.0